Aluminum Nitride Ceramics Rapid Prototyping Technology
Aluminum Nitride Ceramics Rapid Prototyping Technology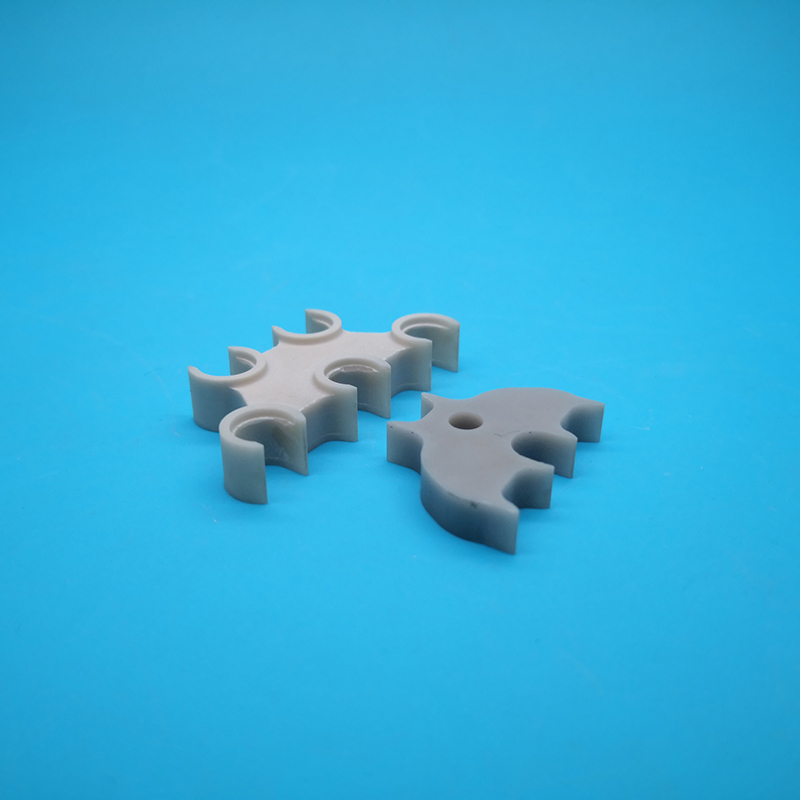 Are you facing challenging timelines for precision parts in the race to produce a prototype? If you have a drawing or a design, XMCERA can help. We can fabricate parts from your designs quickly using our rapid prototype ceramics. By combining our precision manufacturing capabilities with our proprietary machinable ceramic materials, we can help you prototype designs fulfill specialized, small quantity requirements.

Advantages of Aluminum Nitride Ceramics Custom Machined Part
* High thermal conductivity (> 170 W/mK)
* High electrical insulation capacity (>1.1012Ωcm)
* Strength according to the double ring method >320 MPa (biaxial strength)
* Low thermal expansion 4 to 6×10-6K-1(between 20 and 1000°C)
* Good metallization capacity
Applications of Aluminum Nitride Ceramics Cust

om Machined Part

* Opto-electronics;
* Dielectric layers in optical storage media;
* Electronic substrates, chip carriers where high thermal conductivity is essential;
* Military applications.